Retirement is your golden years, where the hard work of decades finally pays off. To ensure a stress-free and financially secure life during those years, you need to plan effectively. When you have a source of income over the years, it is important to have a plan that allows you to live a quality life even when you earn no more. You are never too early to plan your retirement. The instrument that is a part of almost every retirement corpus is a pension plan. There are several types of pension plans available in the country. The end purpose of all of them is to help you live financially independently after retirement. Before browsing through pension plans and buying one, it is important to understand what they offer. Read further to understand what pension plans are and how they work: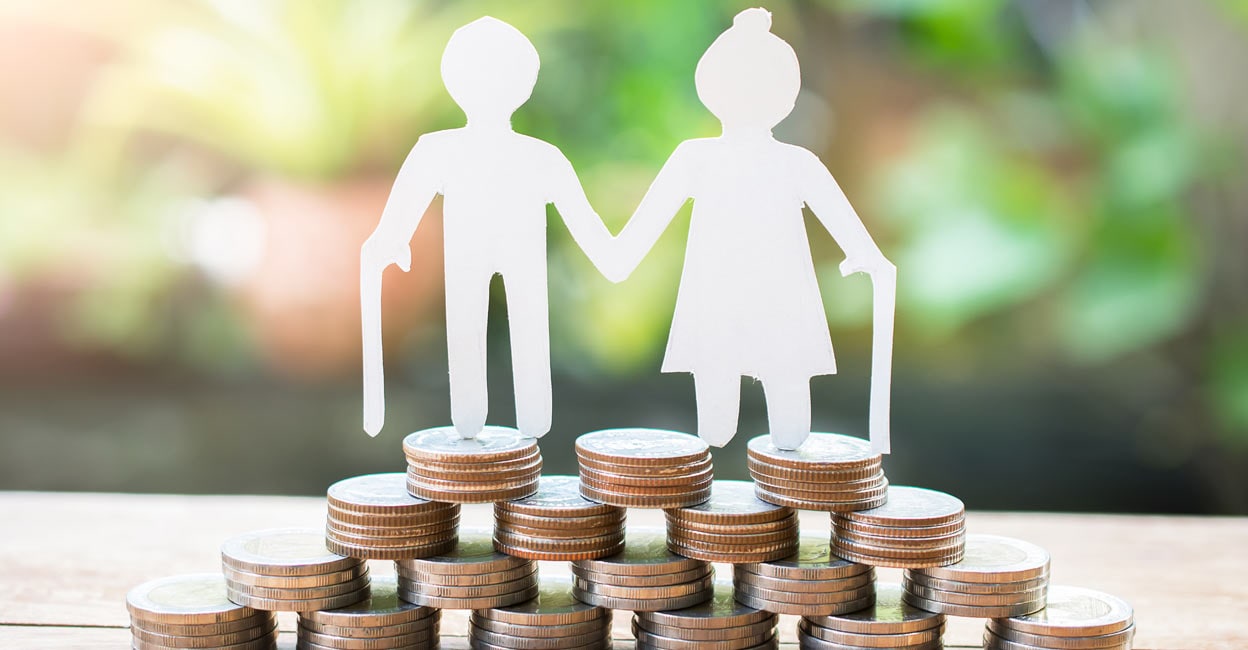 What are pension plans?
Pension plans, also known as retirement plans, usually offer multiple insurance and investment benefits. When you buy a pension, pay a fixed amount regularly over a specified duration. After the time, the amount that is accumulated, you get after your retirement. Choose whether you want a lump-sum payment or recurring income when you retire. You can choose from several types of pension plans based on your retirement goals.
The earlier you invest in a pension plan, the more benefit you are likely to reap with the help of compounding. Say, if you have invested in a pension plan for over 40 years, you will get an adequate amount of corpus when you retire. This amount will be useful to tackle the consistently rising inflation efficiently. Also, with a sufficient corpus, you do not have to worry about your lifestyle expenses or healthcare costs after you retire. You can use a retirement calculator to do the math and make an informed decision.
How does a pension plan work?
In India, the structure of a pension plan comprises two major components: accumulation and distribution. When you buy a pension plan, the premium that you pay towards the pension plan is invested in the funds of your choice for a fixed period. After the maturity of your pension plan, you receive pension benefits. This is also known as vesting. During vesting, choose between two options. You can start receiving the returns from your pension plan, withdraw your pension fund, and buy an immediate annuity plan from the same pension provider. Here are some prominent features of pension plans that help us understand how pension plan works:
Maturity benefit guaranteed
In India, pension plans are also commonly known as guaranteed pension plans, as they offer guaranteed maturity benefits. They are a safe and lucrative investment that offers security and value to your hard-earned money. The maturity benefit is the fund value of the project, or 101% of the premium paid, whichever is higher. To ensure that you have a sufficient retirement corpus, use a retirement calculator before buying a pension plan.
Guaranteed death benefit
When you buy a pension plan and make timely payments of your premiums, you also get life insurance, as pension plans offer a death benefit. In case of the sudden demise of the pension holder, the nominee will receive the death benefit of the pension. The death benefit is equivalent to 105% of the total premiums paid. This also includes top-ups, if any, if the pension holder has discontinued their fund because, for some reason, the beneficiary gets the accumulated funds of the plan.
Nominee and death benefit
If a nominee receives the death benefit of a pension plan because of the unfortunate demise of the pension holder, he has three options. A nominee has three ways to use the pension funds:
Withdraw the complete death benefit
Buy an immediate annuity plan with the pension benefit received
Avail of partial withdrawal and buy an annuity plan with the remaining amount
Surrendering your pension
Years ago, your pension plan would be forfeited if you failed to pay premiums regularly for at least 3-5 years. However, the rules of pension plans have developed over the years. You can surrender or discontinue your pension plan whenever you want. Even a discontinued fund earns an interest of 4% p.a. After five years; you can withdraw the accumulated fund. However, if you have surrendered your pension plan five years after the purchase, the proceeds are used to buy an annuity plan (either immediate or deferred).